3 Front + 3 Rear Lift Kit + Upper Control Arms for 2007-2018 Silverado 1500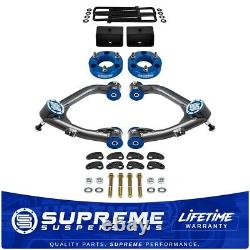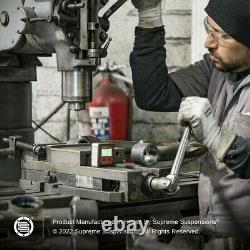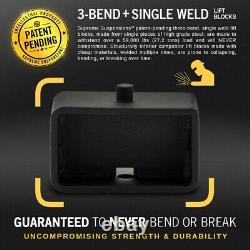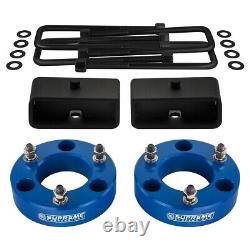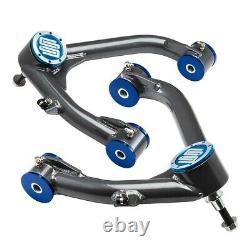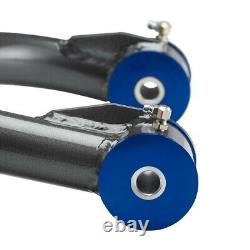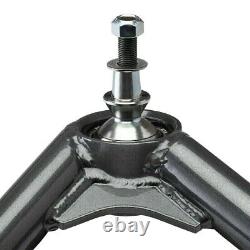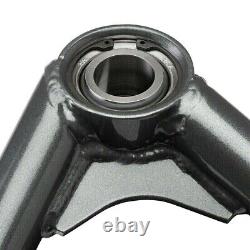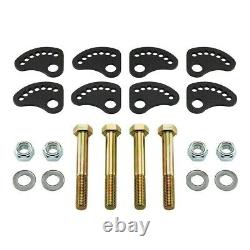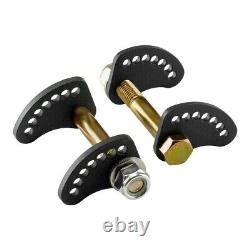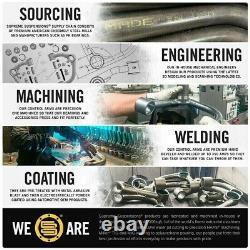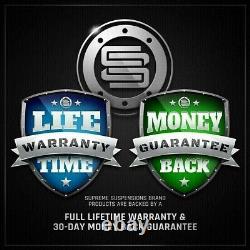 Fits 2007 - 2018 CHEVROLET SILVERADO & GMC SIERRA 1500. 3" FRONT + 3" REAR SUSPENSION LIFT KIT. WITH HEAVY DUTY UNI-BALL U.
A SET AND CAMBER/CASTER ALIGNMENT KIT. For 2007 - 2018 CHEVROLET SILVERADO 1500 2WD 4WD For 2007 - 2018 GMC SIERRA 1500 2WD 4WD. Does NOT Fit 2007 Classic Models.
Not compatible with models using ARC (Adaptive Ride Control) / MagneRide / Auto-Ride / Air-Bag, or any other Self-Leveling Suspension System. Note for Z71 / LTZ owners: Rear lift height will vary depending on the size of the factory block being replaced by our lift blocks. Please check block size before ordering as our lift block is intended to replace any factory equipped blocks. Includes 2 T6 Billet Aluminum Front Lift Spacers.
Includes 2 High-Strength Steel Lift Blocks - 9/16th Pin. Includes 4 Premium Electrostatic Powder Coated U-Bolts.
Includes 2 Lightweight Chromoly Steel Upper Control Arms. Includes 1 Complete Caster/Camber Adjusting & Lock-Out Kit.
Precision CNC Machined for Outstanding Performance and Quality. Proprietary Protective Coating to Prevent Oxidation & Rust.
Constructed from ASTM 4130 Chromoly Steel Alloy Tube Cold Drawn in Sand Springs, Oklahoma. Stainless Steel FK 1.25 PTFE-Lined Uni-Ball Bearings For Added Strength & Maximum Wheel Travel. High Density Polyurethane Frame Pivot Bushings with Greaseable 90° Angled Zerk Fittings.
Increases Caster Angle To Provide Steering Stability And Reduce Darting Or Wandering On Lifted Trucks. Caster/Camber Adjusting Kit Provides +/- 1.5 Degrees of Camber and Caster Adjustment Capability. Replaces Worn-out OEM Slotted Eccentrics And Prevents Unwanted Alignment Changes. Proper Wheel Alignment to Prevent Serious Safety and Performance Issues and Costly Repairs. Includes Complete Set of High-Strength Installation Hardware. Installation Instructions for Do It Yourself project. Simple Instructions for Easy, Do It Yourself Installation. Supreme Suspensions offers the highest quality products at the best prices. We believe in maintaining the highest standards in production and application safety. Supreme Suspensions products are fabricated and machined in-house in 4 factories spanning 50,000 sqft. Full of the world's finest industrial machines and professionals. From FLOW water jet cutting to precision HAAS machining, Miller GMAW and GTAW welding to polyurethane pouring, our people put forth their best professional efforts everyday to make products with pride. As a proud member of SEMA, and holder of multiple SEMA awards including the Platinum Award, our commitment to quality and to the automotive aftermarket spans decades.
NOTE: Lift amount does NOT equal spacer thickness. Strut spacers use compound ratios to provide lift amount. Example: A 3" lift kit spacer will be roughly 1.5" thick, depending on the application. Supreme Suspensions US supply chain, thousands of workers from mills, foundries and plants across America, work with us to provide premium primary materials and components. ASTM-4130 chromoly tubes, ultrasonic inspected 6061 billet aluminum, precision performance bearings, OEM electrostatic paint, polyurethane polymers, and more.
Supreme Suspensions relationships with OEM factories, guarantee the quality of the complementary products we sell and support. Customer Service & Return Info. Thank you for looking at our listing!
---