OMC KING COBRA HU MD UPPER LOWER DRIVESHAFT GEAR CASE STERNDRIVE Tool Kit Parts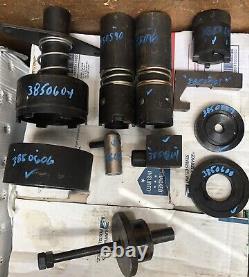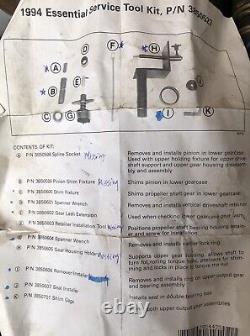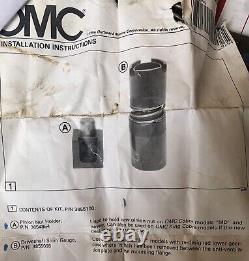 1994 OMC COBRA HU MD KING COBRA UPPER LOWER DRIVESHAFT GEAR CASE STERNDRIVE Essential Service Tool Kit 3850527 3850600 3850601 3850602 3850604 3850606 3850607 3850701 3854864 3855098 for HOUSING ASSEMBLY n DISASSEMBLY. Old new stock appears to have never been used.
Make Your Very Best Offer! WATCH n FOLLOW Check My Other Items... I offer listings in good faith and encourage professional buyers.
I sincerely make my customers happy and satisfied. Please view item pictures closely n carefully. Contact me if you have questions regarding condition, size, etc.... Brief history behind this item, parts shop room leftover, overstock, inventory clearance item, spare, close out, salvaged, etc... I will be diligent to help you make your purchasing decision. This item unit is recommended for someone mechanically inclined in the commercial line of this item who can refurbish, part out or service, install it and maintain its future service life. Sign up for store newsletter for up to date listings. Please contact me with questions. More or Less Make Your Best Offer!
I cannot stop you from providing contact information regarding questions on items. Please be vigilant and mindful of any part #'s, third party questioning, inquiries asking for pertinent information, offers, etc.
---